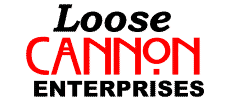 Payment Options


PayPal


Credit Card via PayPal




Shipping & Handling
All orders are shipped via US Postal Service First Class mail, within 24-hours upon receipt of payment



U.S.A.
1 - 2 CDs = $1.00
3 CDs = $1.25
4 CDs = $1.50
5 CDs = $1.75
6 CDs = $2.00
More than 6 = contact us



Canada
1 CD = $1.25
2 CDs = $1.50
3 CDs = $2.00
4 or more = contact us

Other Countries
- contact us

Furniture Plans / Designs














Stickley's Furniture Plans - From The Craftsman magazine

by Gustav Stickley, circa 1903-1907.
Originally published in Stickley's The Craftsman magazine approximately 100 years ago, over 60 plans and illustrations of beautiful and practical Mission-style furniture projects.

Unique to this publication are beautiful color photographs of actual antiqueStickley produced furniture examples of many of the designs outlined. These are included with the gracious permission of Rago Arts and Auction Center of Lambertville, New Jersey.

Additionally included are, 29 extra pages of materials from Craftsman Homes (1909) by Stickley on:
- Furniture making in this Country: Craftsman Furniture in the Evolution of an American Style
- Craftsman Metal Work
- Cabinet Work for Home workers and students

PRICE $10.00









Mission Furniture - How to Make It - Vol. I, II, III

by H.H. Windsor, 1909-1911.
Scanned directly from the original classic 1909-1911 Popular Mechanics Co.handbooks. All Three Books, over 200 pages of Arts & Crafts period furniture plans. Each plan is clearly described in terms of components, special steps and recommended procedures. They also each have a drawn plan with full dimensions and sometimes a photo or sketch of the object.

Additional sections include period finishing tips (including fuming) and also other technique hints; like steam bending, etc.

Also includes 25 additional pages added to later editions of the PART ONE volume.

PRICE $10.00








101 Arts & Crafts Furniture Drawings

Working Drawings for Cabinet Making Models- Arranged for High School Courses , by Frank Halstead, 1913.
An amazing high school/trade school text with a rather dull title, it features no fewer than 101 designs for classic Arts and Crafts era furniture.

The variety and scope of projects are unique and I have yet to find a text like it to this date that matches the sheer number of different designs.

Although often light on details, due to the format of the plans (which do at minimum have Front / Side elevation views, and a lumber list) , they will certainly get your imagination going as to possible ideas for future projects to tackle. Scanned at high resolution, and converted to the easy-to-use Adobe Acrobat format makes these plans nearly perfect replicas of the original 1913 book.


PRICE $10.00














Built - In Furniture

by Edwin M. Love, Popular Mechanics Press, 1927.
This book is a terrific find on period Built-in type furniture,
"to enable any handy man to add greatly to the beauty and convenience of his home, at small cost."

198 pages of really unique projects, all fully illustrated and with very detailed schematic drawings, isometric views and material lists. The quality and variety of plans are outstanding and cover many project designs I've never seen elsewhere.

PRICE $10.00

Coming Soon..

'Forty Power Tools You Can Make'

'You Can Make It Vol. I - III'
---
Home | Furniture | Metalcrafts | House Plans | Tools & Techniques

Military DVDs | About our E -Books | FAQ

Contact Us





LOOSE CANNON ENTERPRISES
- Petaluma, Calif. -



Our E-Books, the PDFs within, and photos/Item descriptions Copyright © 2002-2009 Loose Cannon Enterprises.
All Rights Reserved.
All trademarks are the property of their respective holders. Our products are only available direct.
Copies or other methods of duplication are strictly prohibited unless authorized in writing.