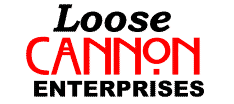 Payment Options


PayPal


Credit Card via PayPal




Shipping & Handling
All orders are shipped via US Postal Service First Class mail, within 24-hours upon receipt of payment



U.S.A.
1 - 2 CDs = $1.00
3 CDs = $1.25
4 CDs = $1.50
5 CDs = $1.75
6 CDs = $2.00
More than 6 = contact us



Canada
1 CD = $1.25
2 CDs = $1.50
3 CDs = $2.00
4 or more = contact us

Other Countries
- contact us

Tools and Technique



















Forty Power Tools
You Can Make

by Popular Mechanics Press
In Depression-era America, people learned to "Make do, or do without." This self-reliant attitude encouraged innovative thinking and re-use of materials to build what was often too pricey or unavailable. This book, published originally in 1941, is a prime example of do-it-yourself smarts.

At 96 pages, there is a wealth of very innovative plans for a variety of useful power tools for metal and woodworking tasks. From bandsaws to drill presses, from a variety of sanders, jig saws, even lathes (both model making and wood turning types) this book has it all. See below for a more complete list of specific plans.

The book is filled with very clear and excellent diagrams and drawings showing various schematic type views of each project. And while not every one is probably useful to this day (i.e. building your own vibrating metal engraver or the hand drill made from an old automobile starter) the majority are still rather applicable and at least will give you unique ideas to start as a great starting point for your own construction. Also, be advised the machines illustrated in this volume are all with any type of safety guards whatsoever, so it is highly advisable that they not be built without adding suitable guards and other modern safety features.

Projects List:

Bandsaw, 12 inch plywood
Three wheel Bandsaw (22 inch throat)
Pipe Fittings Bandsaw
Drill Press, from pipes
Drill Press, from auto parts
Precision Modelmaking Drill
Handheld Drill
Drill Press speed-reducing unit
Dust removal system
Filing machine
Grinder (4 different types)
Power Hacksaw
Modelmakers Lathe
Wood Lathe
Metal turning on wood lathe
Treadle wood lathe
Cut-off Saw
Milling unit for small lathe
Electric Pencil
Motorized Hand Plane
Belt Sander for lathe
Compact belt sander
Drum sander from auto parts
Flexible belt sander
Oscillating Sander
Disk Sander
Spindle sander
Sanding Table
Sliding cut-off saw
Inexpensive saw mandrel
Circular saw grinder
Saw-Sander unit
Scroll Saw (standard and pedal powered)
Table Saw
Shaper
more tool modifications and tips

PRICE $9.00


- View a sample PDF page here

New Products Coming Soon..

Wood Turning Techniques

'You Can Make It Volumes I, II, III'
---
Home | Furniture | Metalcrafts | House Plans | Tools & Techniques

Military DVDs | About our E -Books | FAQ

Contact Us





LOOSE CANNON ENTERPRISES
- Petaluma, Calif. -



Our E-Books, the PDFs within, and photos/Item descriptions Copyright © 2002-2010 Loose Cannon Enterprises.
All Rights Reserved.
All trademarks are the property of their respective holders. Our products are only available direct.
Copies or other methods of duplication are strictly prohibited unless authorized in writing.