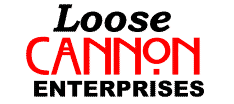 Vintage House Plans



















Coming soon in early 2017

Classics from the early twentieth century; Alladin Homes, Sears Kit Homes, and more...


---
Home | Furniture | Metalcrafts | House Plans | Tools & Techniques

Military DVDs | About our E -Books | FAQ

Contact Us





LOOSE CANNON ENTERPRISES
- Petaluma, Calif. -



Our E-Books, the PDFs within, and photos/Item descriptions Copyright © 2002-2007 Loose Cannon Enterprises.
All Rights Reserved.
All trademarks are the property of their respective holders. Our products are only available direct.
Copies or other methods of duplication are strictly prohibited unless authorized in writing.